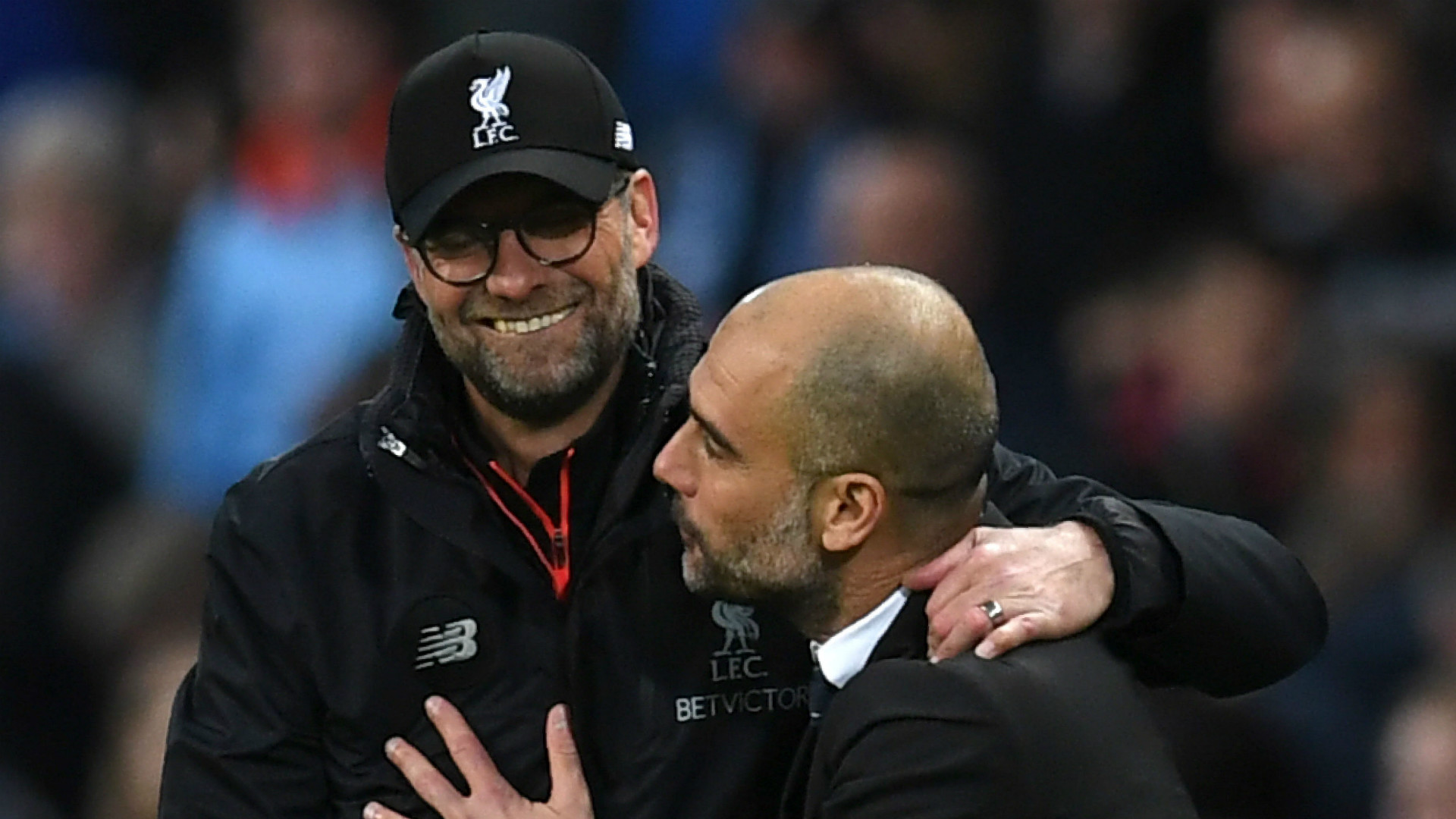 Legenda Liverpool John Barnes mengatakan Josep Guardiola adalah kandidat yang ideal untuk menggantikan Jurgen Klopp sebagai manajer The Reds. Guardiola juga dianggap sebagai pilihan yang lebih baik daripada Steven Gerrard. Jurgen Klopp datang ke Liverpool pada tahun 2015 silam. Kedatangan manajer asal Jerman itu mampu mengangkat prestasi The Reds yang tengah terpuruk.
Jurgen Klopp berhasil mengantarkan Liverpool meraih gelar Liga Champions pada tahun 2019. Setelah itu The Reds mampu menyudahi puasa gelar Liga Inggris, kontrak Klopp di Liverpool akan berakhir pada 2024. Dia diperkirakan akan meninggalkan klub Merseyside itu ketika kesepakatan itu berakhir.
Bos Rangers dan legenda Liverpool, Steven Gerrard telah muncul sebagai salah satu kandidat pengganti Klopp di Anfield. Gerrard mempunyai prestasi yang bagus di Skotlandia. Namun, karena baru tiga tahun bertugas di Rangers dan tidak pernah melatih di tempat lain, Barnes tidak melihat Gerrard sebagai pilihan yang ideal untuk menggantikan Klopp. Barnes lebih memilih bos Manchester City Guardiola sebagai pengganti Klopp.
"Pep Guardiola," kata Barnes kepada BettingOdds.com tentang pengganti idel Klopp di Liverpool.
"Tentu saja ada manajer lain yang menurut Anda lebih cocok, seperti Steven Gerrard yang memiliki musim yang sangat baik di Rangers, tetapi apakah dia akan datang ke Liverpool setelah satu tahun yang bagus? Tentu saja dia akan diberi waktu karena hubungannya dengan Liverpool."
Gerrard berhasil mengantarkan Rangers menjuarai Liga Skotlandia pada musim 2020-2021. Namun, Barnes menilai Gerrard masih terlalu cepat untuk menangani klub sebesar Liverpool. "Jika Anda bertanya kepada saya sekarang, jika Jurgen Klopp meninggalkan Liverpool besok, apakah menurut saya Steven adalah orang yang tepat untuk pekerjaan itu?" lanjutnya.
"Mungkin tidak karena Anda menginginkan manajer dengan lebih banyak pengalaman dan terbukti di level tertinggi. Dia akan diberi waktu karena dia adalah Steven Gerrard, tetapi apakah itu hal yang tepat untuk Liverpool? Mungkin tidak.
"Saya yakin Steven akan sangat sukses dalam sepanjang kariernya, tetapi dia harus menunjukkan level konsistensi yang lebih lama dalam jangka waktu yang lebih lama sebelum kita mulai menghubungkannya dengan pekerjaan di Liverpool."